08037303720

Send Inquiry
Synthetic Roofing Underlayment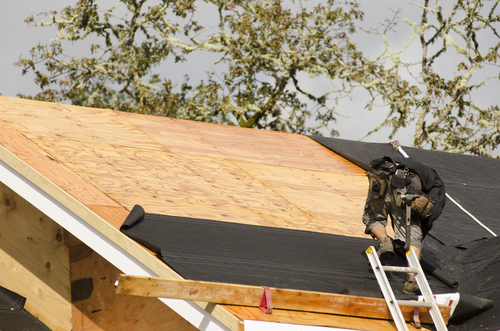 Synthetic Roofing Underlayment
Product Code : Roofing Underlayment01
Roofing Underlayment acts like a protective layer to the wall. It is a kind of membrane that is installed on the plywood of roof and provides an extra layer of water penetration protection before shingles are installed. This is essential for low sloped roofs and specific high water risk areas. Moreover, this product is water resistance, durable etc. In addition, it also provide a protection against moisture, water, harsh weather condition, sound, heat and many more. Further, this membrane provides protection before the roof is fully installed. We offer this product for all kinds of roof. Further, our professional expert team provide best quality Roofing Underlayment.
KT Exports India Pvt. Ltd.
101 Sudaiv, Plot No. 97,
Road No. 3, Hindu Colony
Dadar (East) - 400014.
Maharashtra - India.